a perfect hotel on the divine Olympian coast!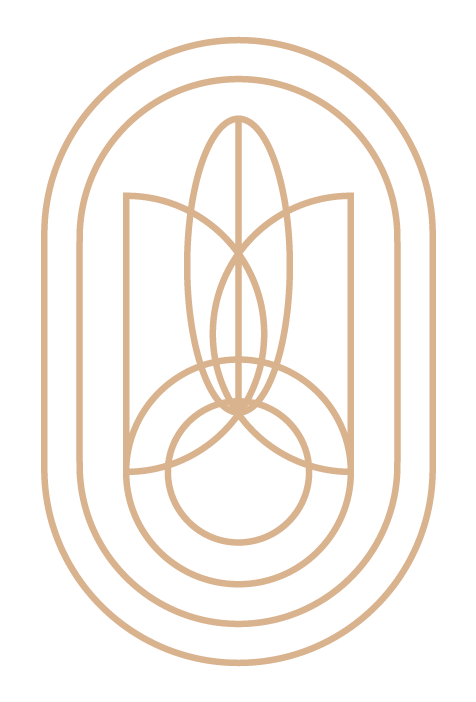 The Danai Hotel & SPA**** Hotel is a real gem on the Olympian Riviera (Pieria). It is one of the most innovative hotels on the coast, ready to welcome you with its highest-class service.
We are happy to offer you the most comfortable rooms, a restaurant with a delicious cuisine, a bar, a swimming pool, as well as a top-of-the-line SPA center with a unique Mediterranean touch.
Such a gorgeous design and magnificent interior! An atmosphere of comfort, coziness and freshness is created by the stylish combinations of hues used in the color scheme of the interior space. You will be able to relax literally just a stone's throw away from the legendary Mount Olympus, close to one of the best sandy beaches on the Olympian Riviera.
A perfect spot both for quiet family-style recreation and for young people's outdoor activities!
Danai Hotel & SPA is situated on the coastal area of Olympiaki Akti (Katerinoskala), 8 km from the city of Katerini and 78 km from the city of Thessaloniki. The nearest airport "Macedonia" is 93 km away.
Our hotel is situated in the center of the coastal region of Pieria, only 800 m from one of the best sandy beaches on the Olympian Riviera.
The coast of Olympiaki Akti, along with the beaches of Paralia Katerini, is one of the top three beaches in Pieria regional unit. Its coast is spangled with a variety of shops and cafés. The shore itself is simply stunning, with soft sand and clear sea, repeatedly awarded with UNESCO's Blue Flag. Covered with fine light-colored sand, the beach stretches for several kilometers and is framed with the clear waters of the shallow bay.
A unique combination of natural features —the mountains and warm water of the Thermaic Gulf — creates the ideal conditions for recreation and replenishment of physical and emotional revitalization.
The picturesque Pieria lies right at the foot of Greece's tallest mountains, the Olympic Mountains, which were considered sacred in ancient times.
Warm hospitality and sincere cordiality with which the Greeks are known to welcome their guests, unique architecture, picturesque environment and a pleasant mild climate — this is the exact formula for a perfect vacation.
The hotel's room inventory is composed of double and triple rooms of different classes. Decorated in various color schemes and styles, all rooms remarkably combine simplicity and luxury, utility and comfort, aesthetic appeal and full compliance with the requests of even the most demanding guests. We can offer our guests a total of 47 rooms.
All rooms are equipped with a ventilation system as well as an AC unit with independent temperature control, a plasma TV connected to national TV networks, a phone, and a mini fridge. The terraces/balconies are decorated with outdoor furniture.
Each room comes with a bathtub/shower, free Wi-Fi, a safe, and small essentials such as a blow dryer and COCOMAT mattresses on the beds. The wake-up call service is available. Daily cleaning is performed in compliance with all health standards. An option of additional fee-based service can also be provided upon customers' request.
Doubles & Triples (39 rooms)
Doubles for guests with special needs (2 rooms)
Junior suites (3 rooms)
Superior rooms (3 rooms)
Doubles & Triples (39 rooms)
Doubles and triples of 27 to 30 sq. m. are predominantly decorated in warm and soft hues. Elegant and stylish interiors are conducive to the sense of tranquility and full relaxation. Aesthetics and refinement in the best traditions of the classics. Everything well put together. Everything here is thought out to the last detail. These rooms are available on all three floors of the hotel: on the first floor, rooms have an amazing view of the mountains and the swimming pool, on the second floor —  an unobstructed view of the mountains and the swimming pool, and on the semi-basement level, there are rooms that also have a view of the mountains.
Doubles for guests with special needs (2 rooms)
Junior suites (3 rooms)
Superior rooms (3 rooms)
Can anyone imagine a vacation in Greece without the delicious food and the flair of Mediterranean cuisine? In our hotel, you will find a daily balanced menu where each dish is cooked by our chefs from fresh local produce. Delicious, healthy, hearty!
As the main ingredient of Greek cuisine is olive oil, we use the best Extra Virgin olive oil — pressed mechanically only.
Our chef will let you experience the unmatched taste and flavor of the authentic Greek cuisine, try the best recipes and enjoy an unforgettable journey through the ethnic cuisines of other world nations.
A glass of fine wine on a sunny terrace after a splendid lunch will lift your spirits and help you relax.
Meal options: ΗΒ, ΒΒ
Guests of the hotel can order various meals a la carte. The menu is diverse and sure to satisfy the most demanding customer.
We have taken every possible measure to ensure your comfortable stay at Danai Hotel & SPA. At our guests' disposal there is a large open-air swimming pool with comfortable deck chairs and umbrellas. Spending time here is feasible in any weather conditions, even on a hottest day.
In our bar, besides the various cocktails, beers, drinks and milkshakes, you will find exceptional service and a friendly atmosphere, as though you are invited to a good friends' party. Hotel staff will do their best for that.
If you are used to an athletic lifestyle and don't want to disrupt your routine during your vacation, it will be easy to achieve this in our hotel. At our guests' disposal there is an equipped gym with state-of-the-art exercise equipment, including treadmills.
Apart from the gym, a modern SPA center is available for your use in our hotel. A visit to this beautiful corner, where you can take delight in the relaxing atmosphere, will open boundless opportunities for your soul and body to rest.
Skillful and caring hands of the professionals at the SPA center, combined with advanced equipment will offer you a range of revitalizing treatments that will help you replenish your inner resources — different types of massage with natural essential oils, a sauna, a pool with hydro-massage. All that is waiting for you in one of the best hotels on the Olympian coast — Danai Hotel & SPA!